Towtap
How often are you driving down the street and see someone parked illegally? I see it often and it made me realize how big of an opportunity there is.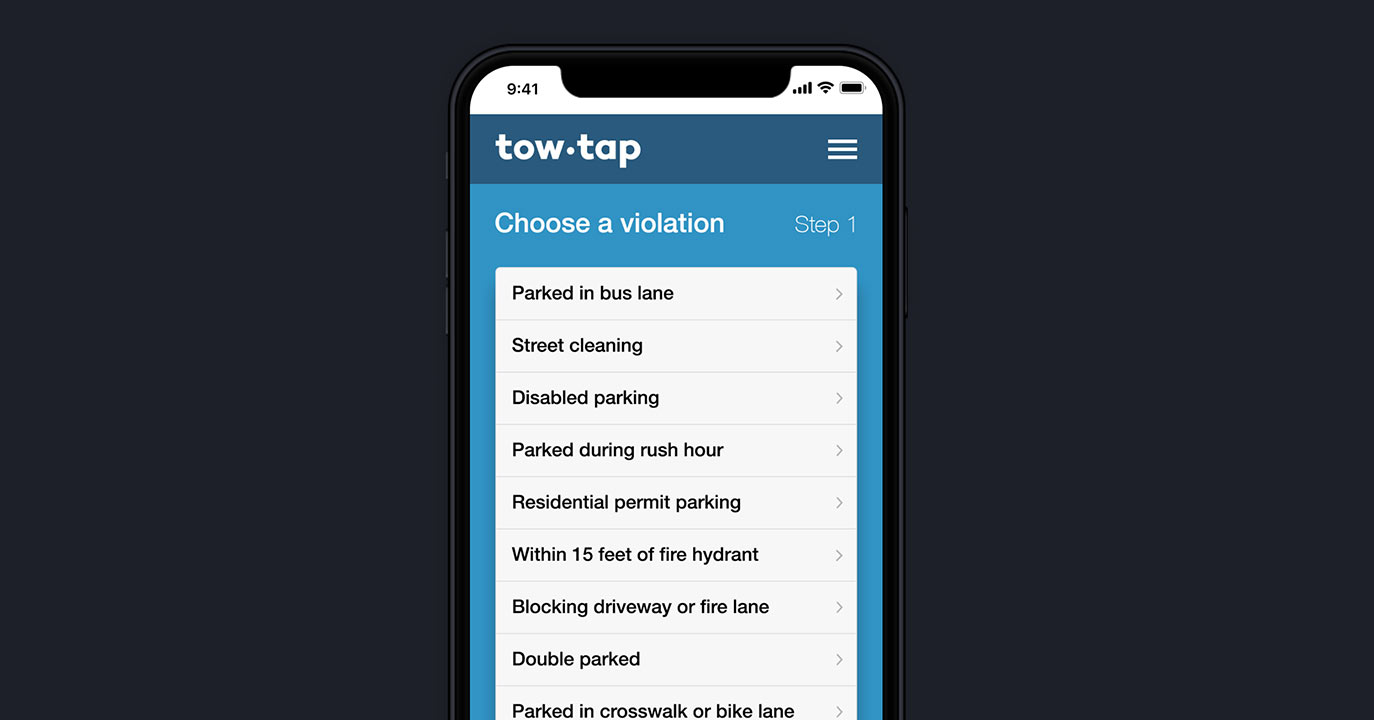 This led me to come up with Towtap. It crowdsources the reporting of parking violations to generate leads for towing and ticketing companies nationwide. I've been interested in leadgen for years and I figured there were so many parking violations that are missed because tow truck drivers or ticketers can only be in so many places at once.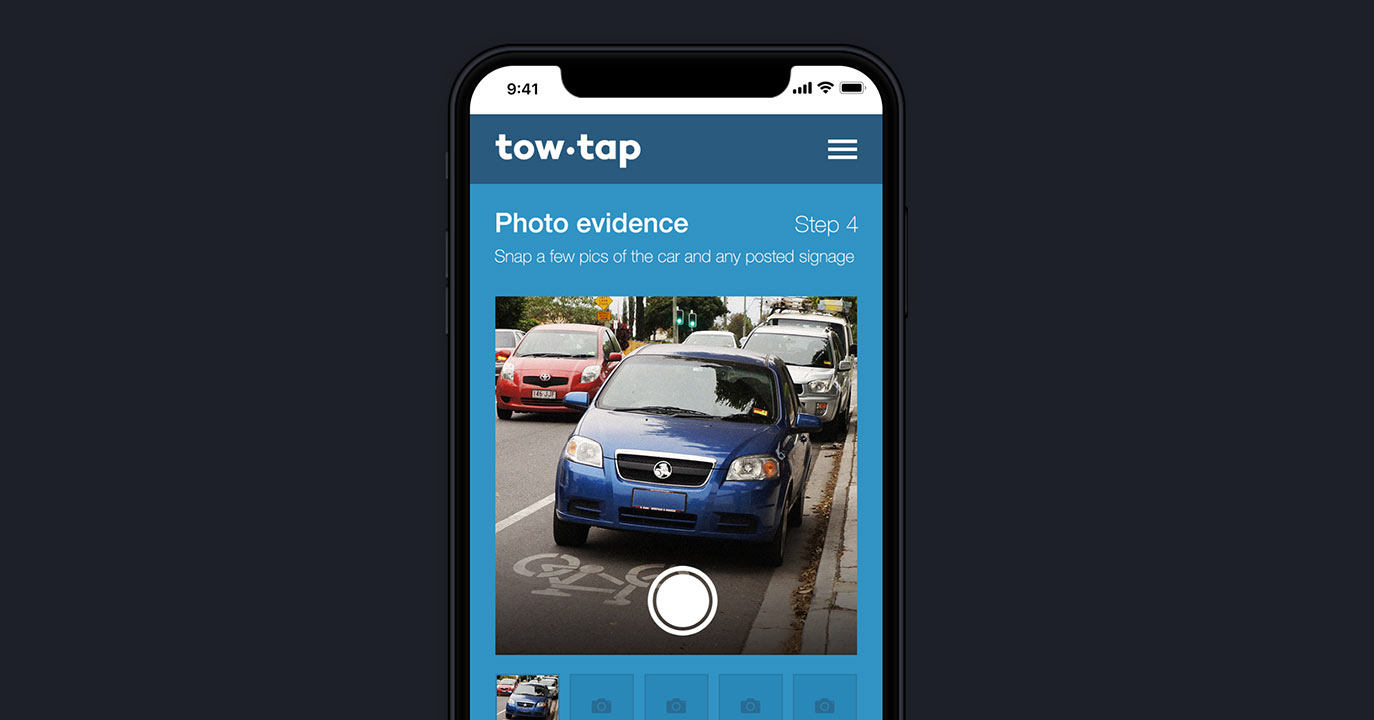 Towtap solves this problem by enabling any average Joe to earn money by simply installing an app and reporting cars that are violating the law in exchange for a share of the profits from the tow or ticket.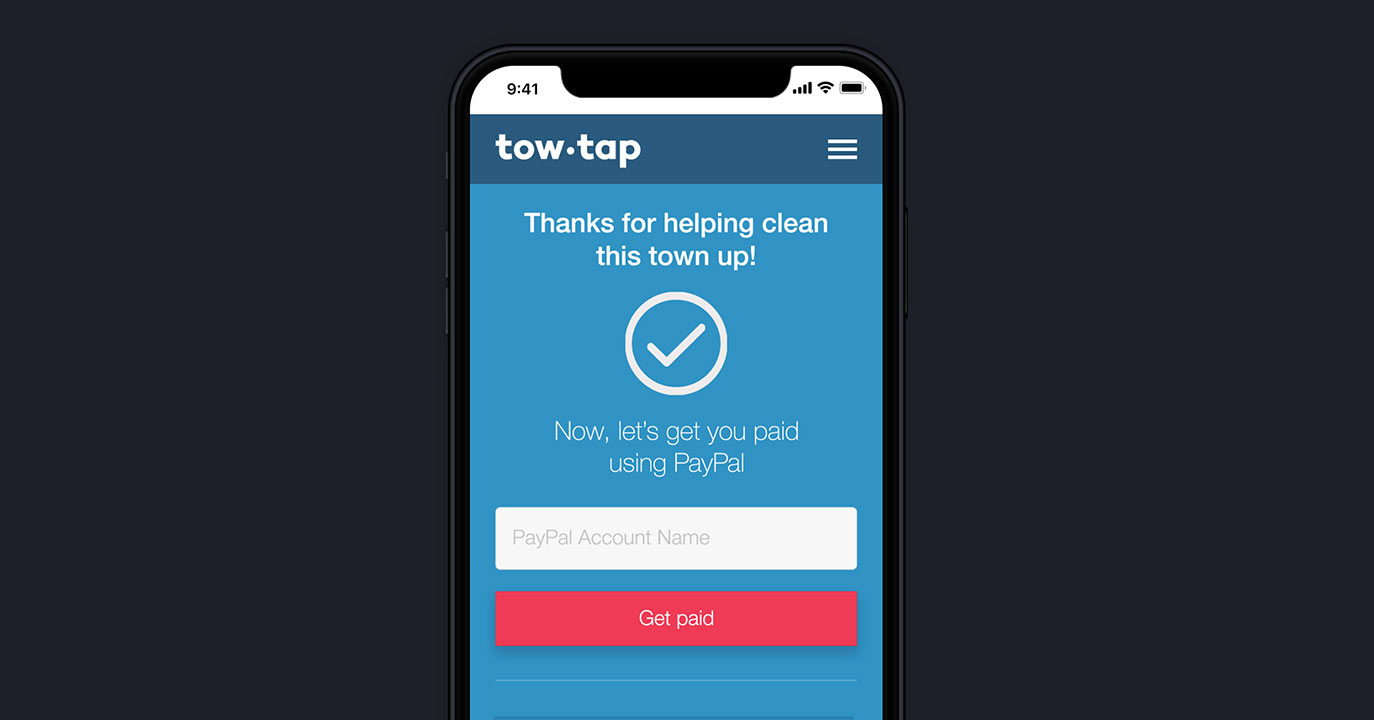 Users report a violation which then shows up in realtime on a Google Maps powered dashboard for the dispatchers who can then send their drivers to tow or ticket the car or even report it as a bad lead in order to maintain quality. Reporters that have poor quality scores would be limited in their ability to continue reporting parking violations.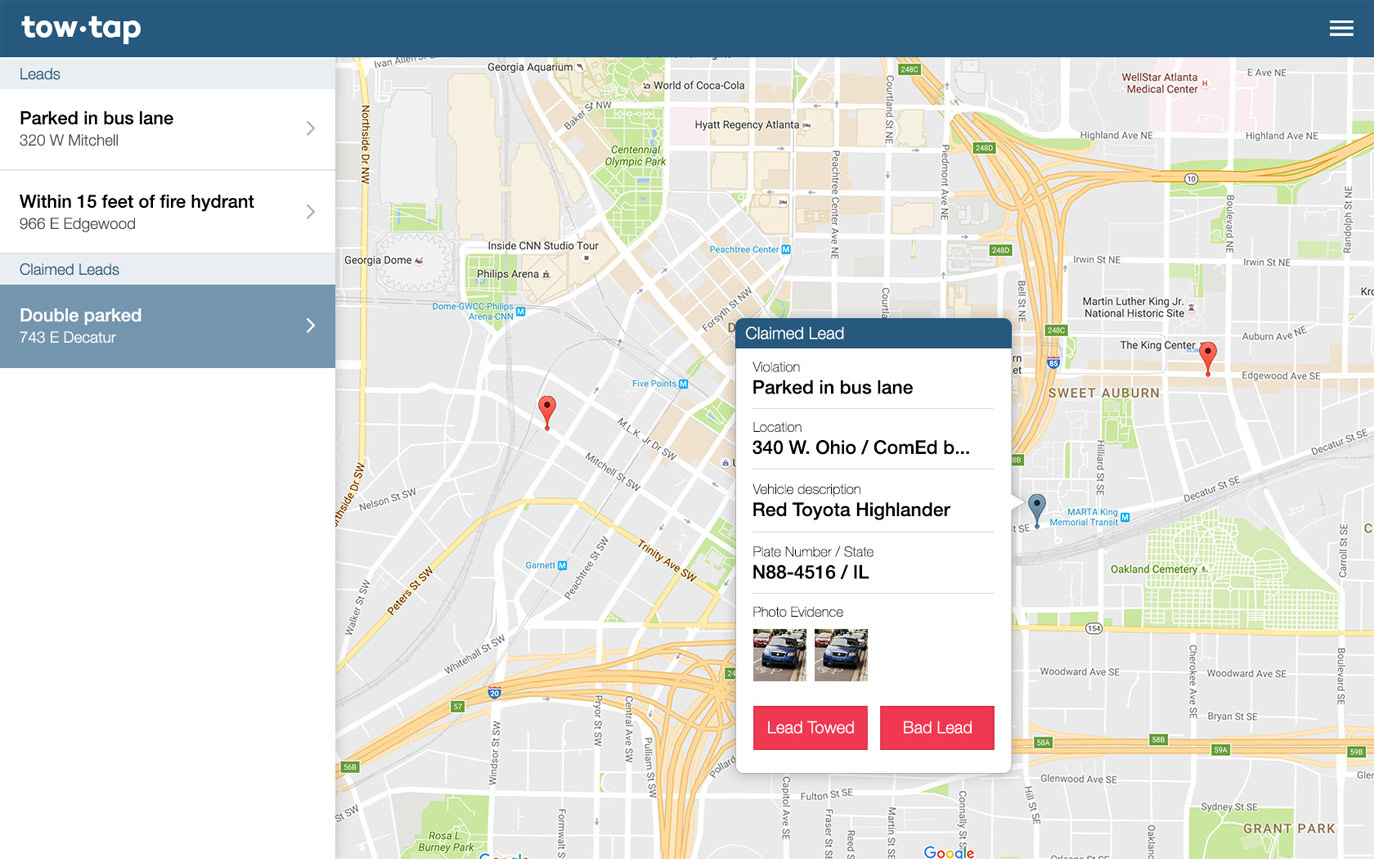 If everything checks out and the car in violation is successfully towed or ticketed, the reporter earns easy money by entering some simple data, snapping a few photos and gets funds transferred directly via PayPal while towing or ticketing companies can continue to grow their bottom line with high quality leads.
Want to see more? Check out the InVision here.