GR Underwriting Reviewer
The days between a pre-approval to closing is Guaranteed Rate's biggest KPI and getting a loan through underwriting is often the most time consuming part of the entire loan process. It consists of our mortgage coordinators having to review any number of different documents that our borrowers supply in order to prove that they truly qualify for the loan they want.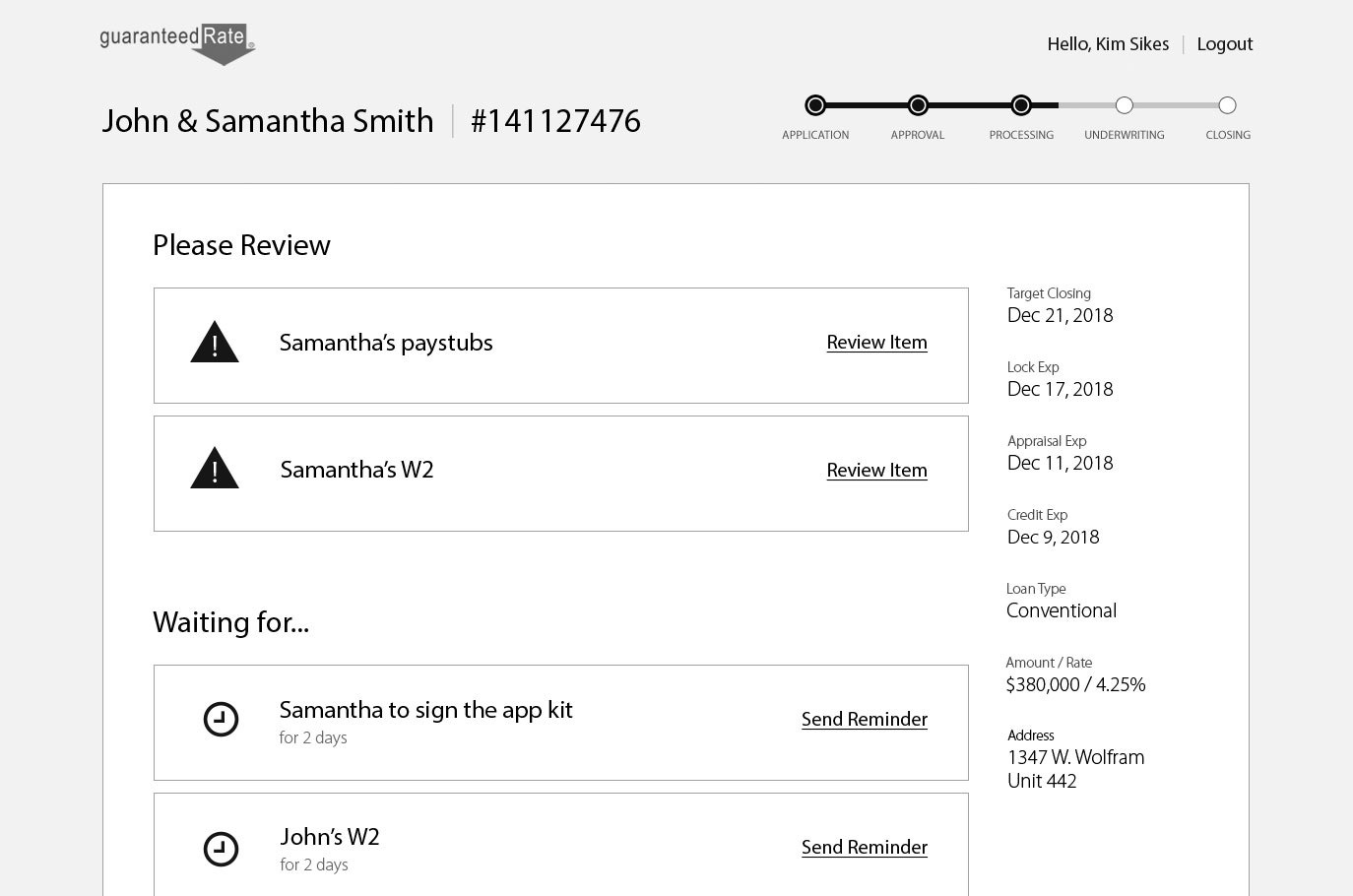 The current tools that our mortgage coordinators use aren't very fast or intuitive and ultimately result in downloading lots of files to do manual stare and compare on them.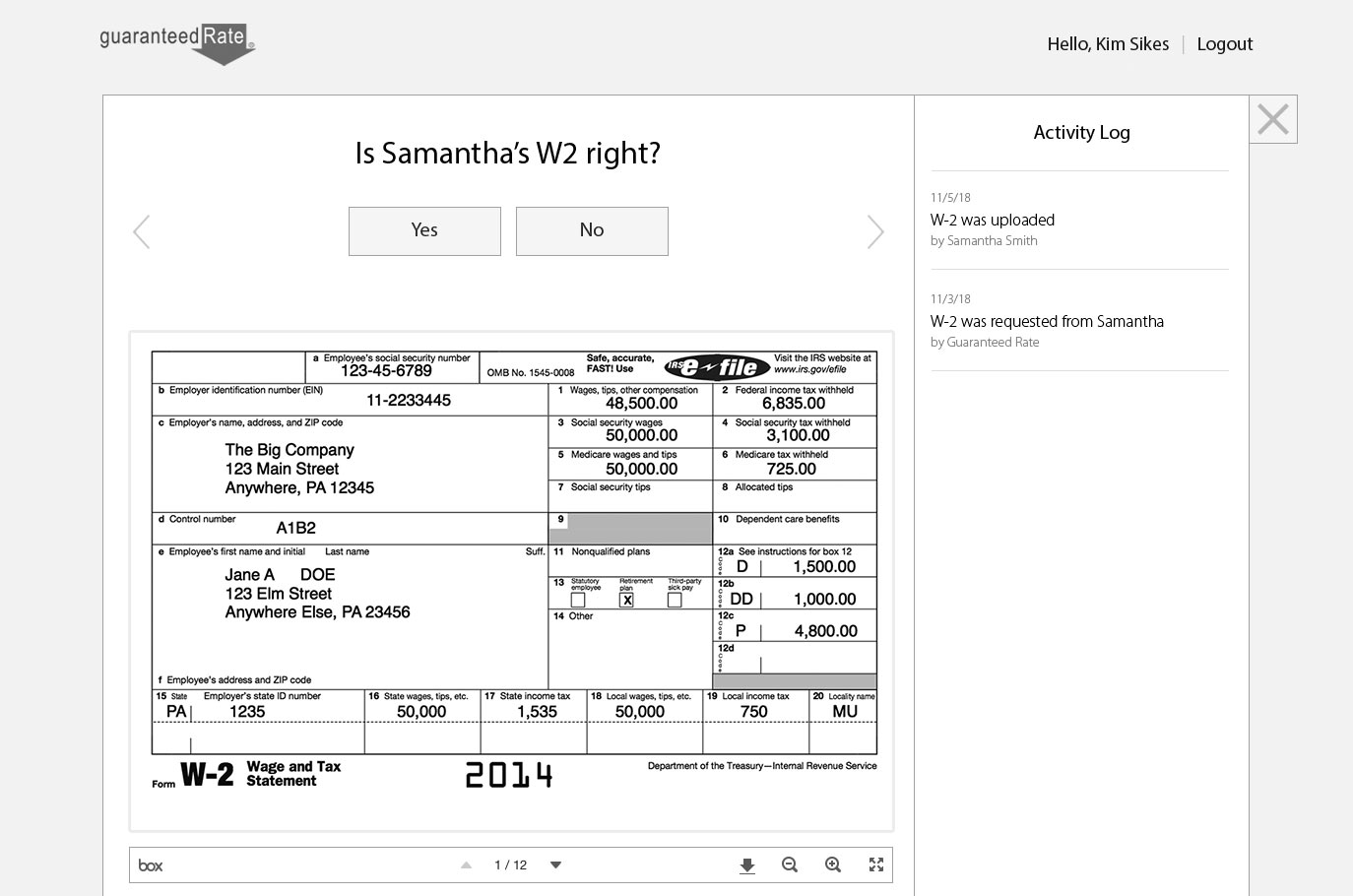 Moreover, there is no formal feedback loop. No clear cut, systematic way of communicating to our borrowers whether or not they've uploaded the right documents required. This info is almost always conveyed via phone call or email which can slow things down and allow things to fall through the cracks.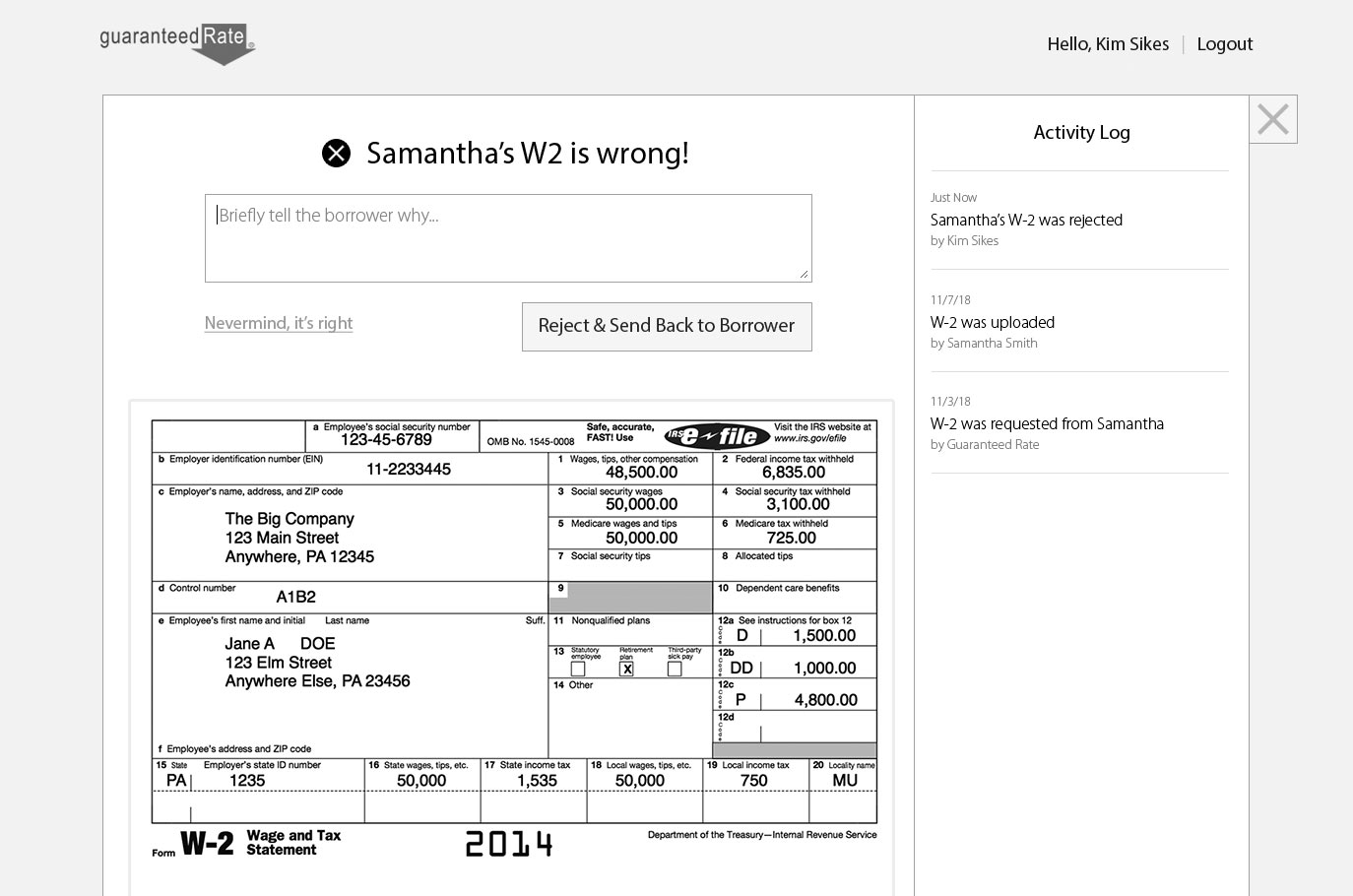 In an effort to smooth out and speed up this step I came up with the GR Underwriting Reviewer after shadowing and interviewing a handful of our back office loan processors. It enables them to spend less time reviewing files with a faster and more organized system. It also reduces confusion and improves collaboration with borrowers who get notified sooner if their docs aren't right.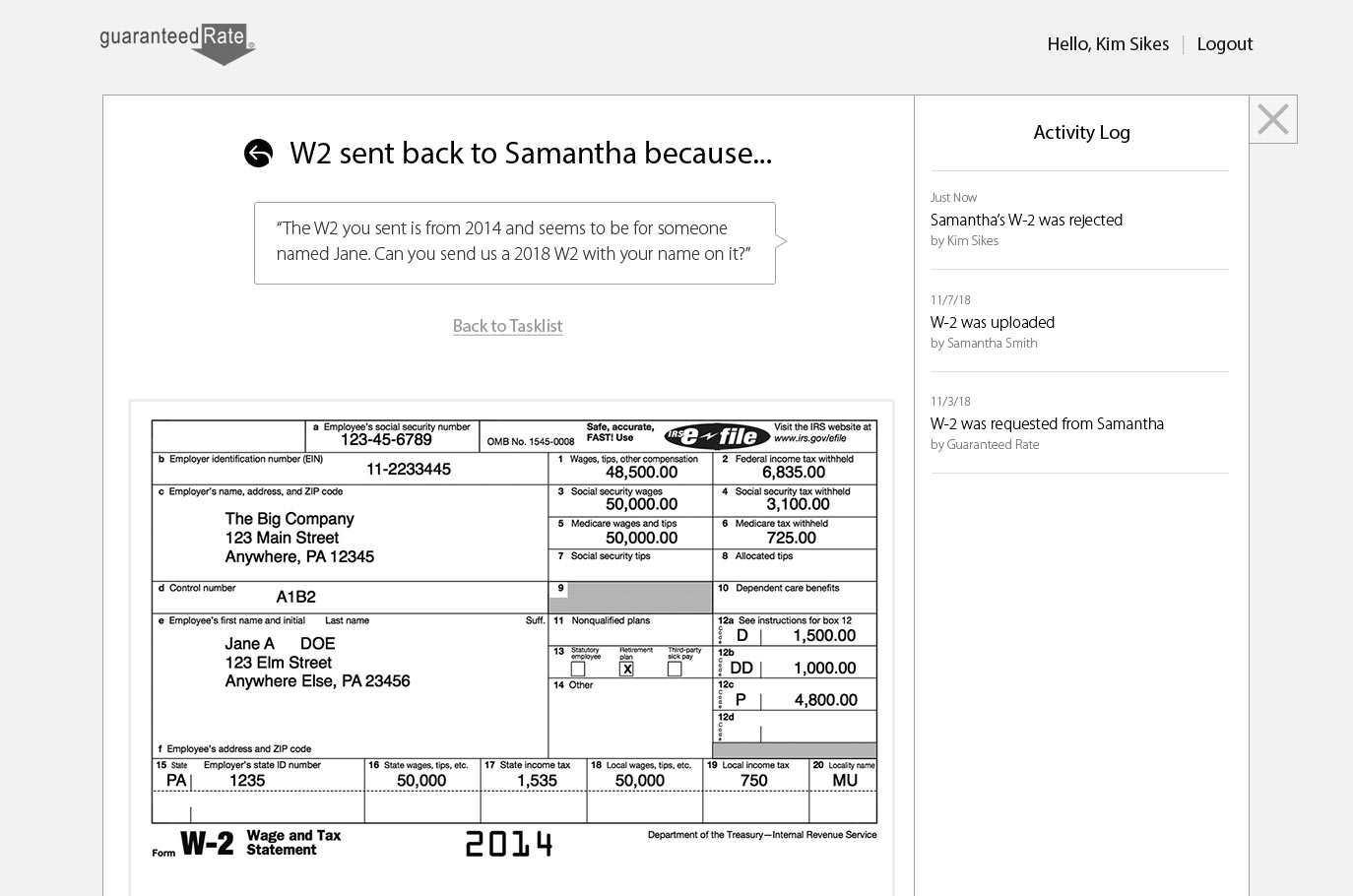 All of this combined saves processing time gets loans ready to close faster.
Want to see more? Check out the InVision here.