Toto Mobile LO
In an effort to improve the productivity of our loan officers at GR, myself and a handful of others in the product org surveyed a room full of the company's best performers to find out what their biggest day to day pain points were. After a couple hours, we keyed in on a common use case.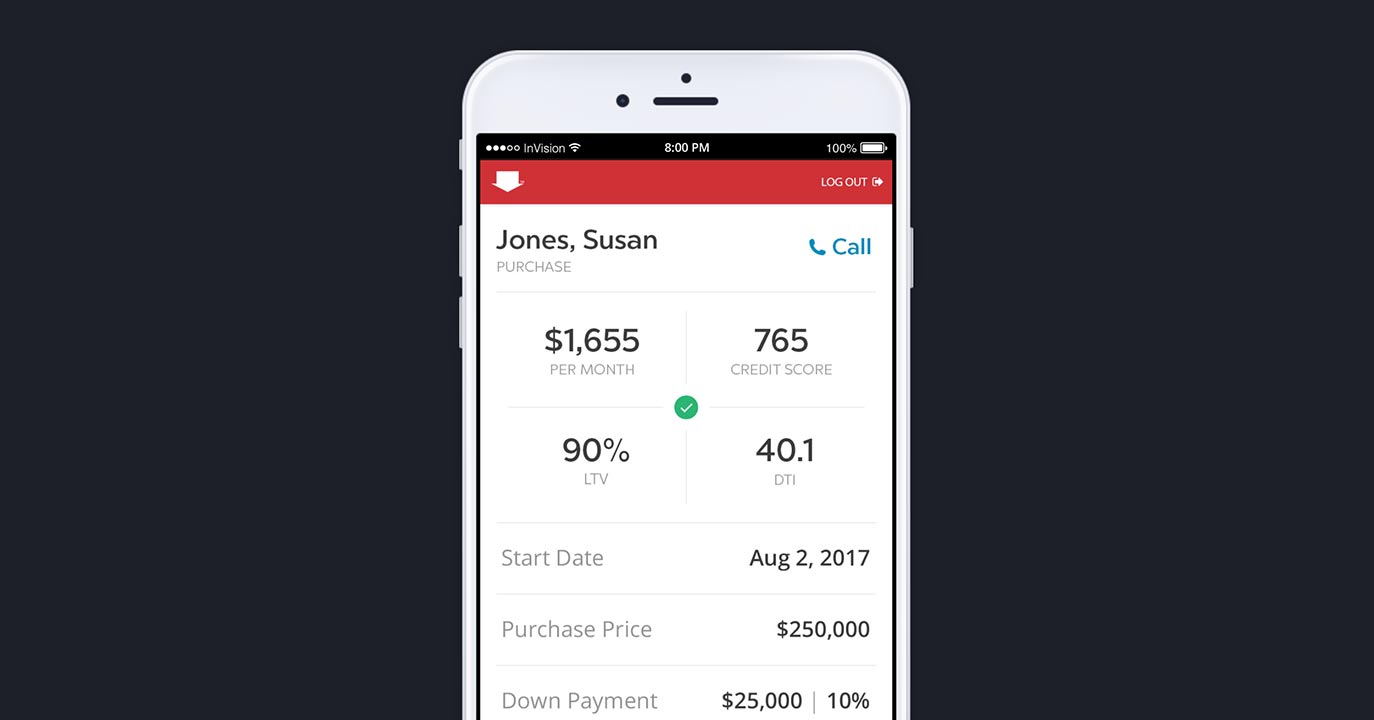 Tim the LO is out at his kid's soccer game on a sunny Sunday afternoon when his iPhone rings. It's his top referring realtor calling to let him know that after months of searching, their clients, Jim and Jane Borrower, have just found the home of their dreams in the Bay Area (a fast, competitive market) and they want to make an offer ASAP.
The problem is that their new dream home is listed at $430k and they've only been pre-approved for a loan up to $400k. The *other* problem is now Tim needs to get to the office immediately, crunch the numbers, fire up clunky Windows desktop software and issue an updated pre-approval letter if they actually qualify. So much for work life balance.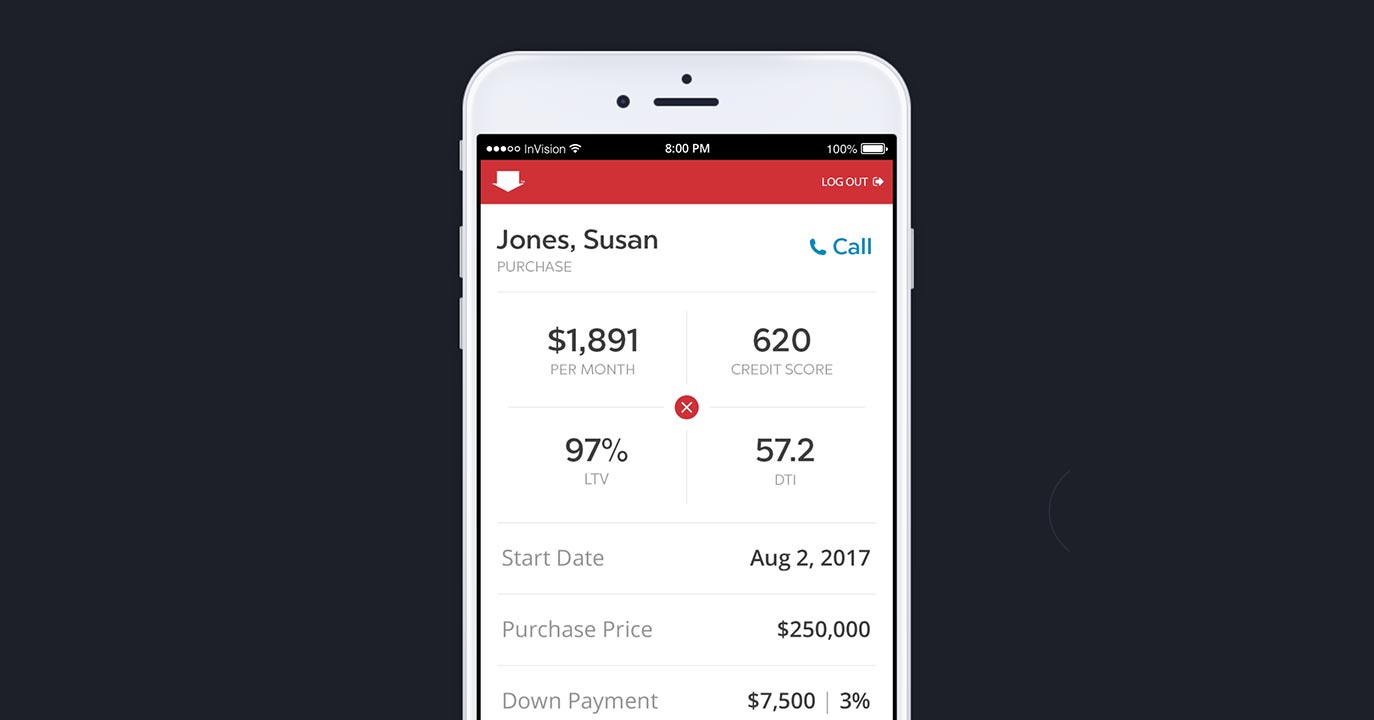 That's when Toto was born. A simple mobile app for on the go loan pipeline and customer relationship management. It solves this common problem described above by giving our loan officers quick access to the loans their working and allows them to play with different pricing or product scenarios, re-run credit and send updated pre-approval letter PDFs, directly from their smart phone.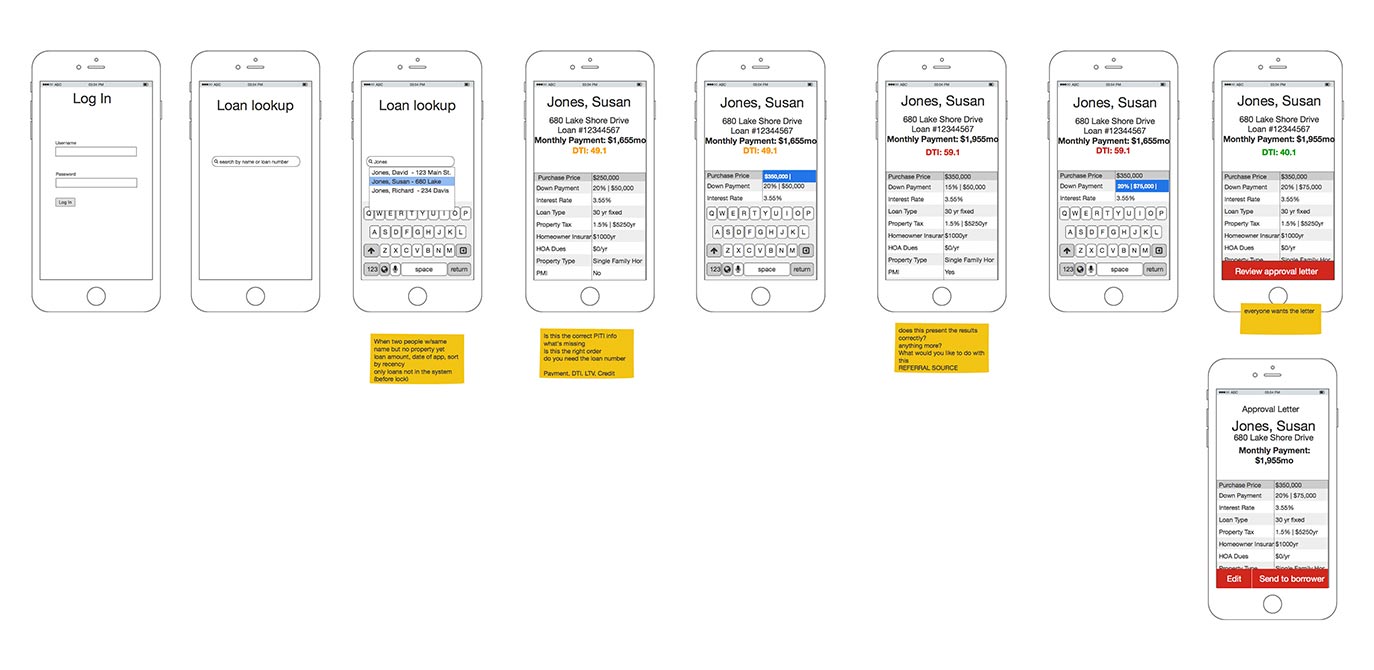 It's been a game changer for the company and it's continually evolving. Our LOs love it because it lets them produce more without being chained to their desks. It's also helped improve their referral business since they can react faster to the needs of their realtors and borrowers. Finally, it's become a powerful differentiator to set us apart from our competitors when trying to recruit the nation's top loan officer talent.
Want to see more? Check out the InVision here.