Digital Mortgage Pro
All loan officers use a loan origination system (or LOS) and the industry standard is called Encompass. Designed by mortgage industry stalwart EllieMae, it's at the heart of everything a LO does to start, process and close a loan. It's also a Windows desktop app that's inflexible, slow and decades old.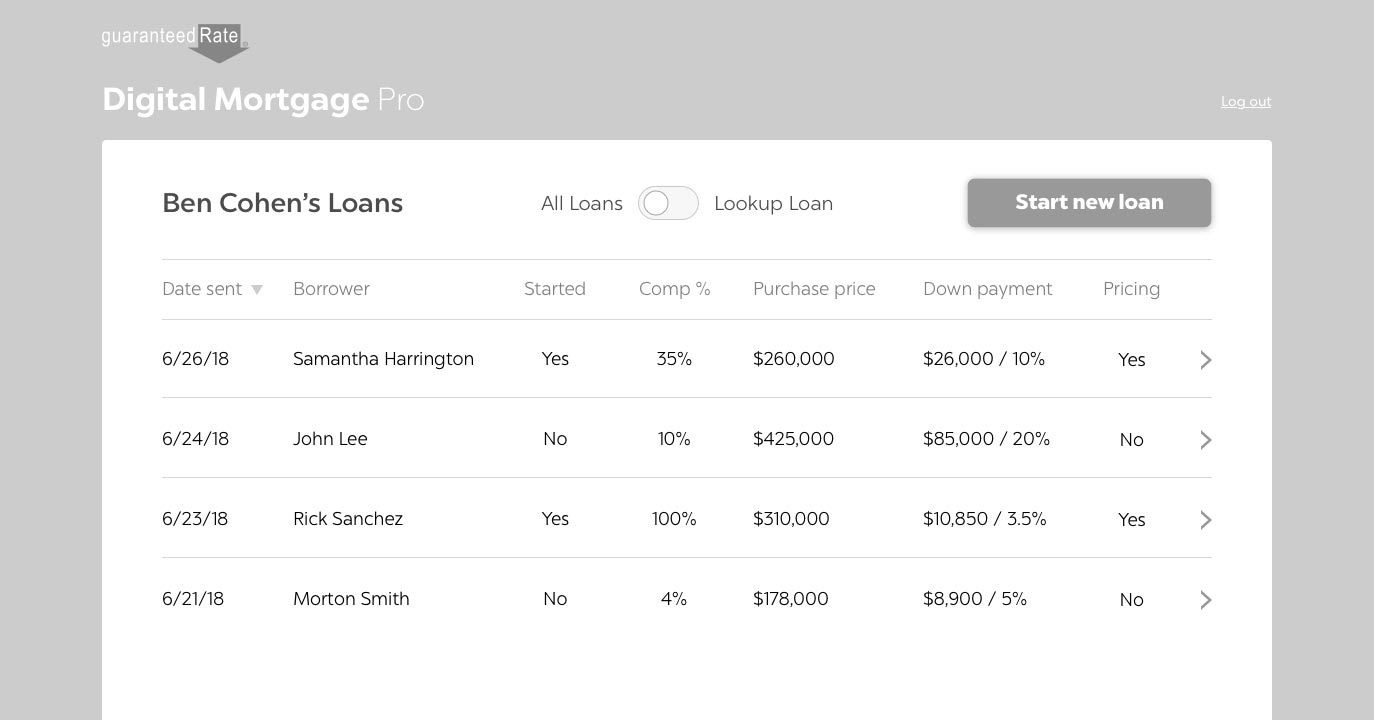 In my team's monthly stakeholder meeting with Victor Ciardelli, the CEO of Guaranteed Rate, he challenged us to "get our LOs out of Encompass" and empower them to "be more collaborative with borrowers." Excited to chew on the problem, I began interviewing our guys about their existing process flows for kicking off loans.
These are the wires for the solution I proposed, DM Pro. Part CRM, part LOS and part product and pricing engine, it's a flexible, 2FA-enabled, responsive web app that our LOs could log into from anywhere they have internet access. It allows them to progressively gather as much or as little loan info as they can from a borrower while they hold a casual phone conversation or three with them. It also lets them search for, compare and piece together different loan and pricing options for borrowers to review.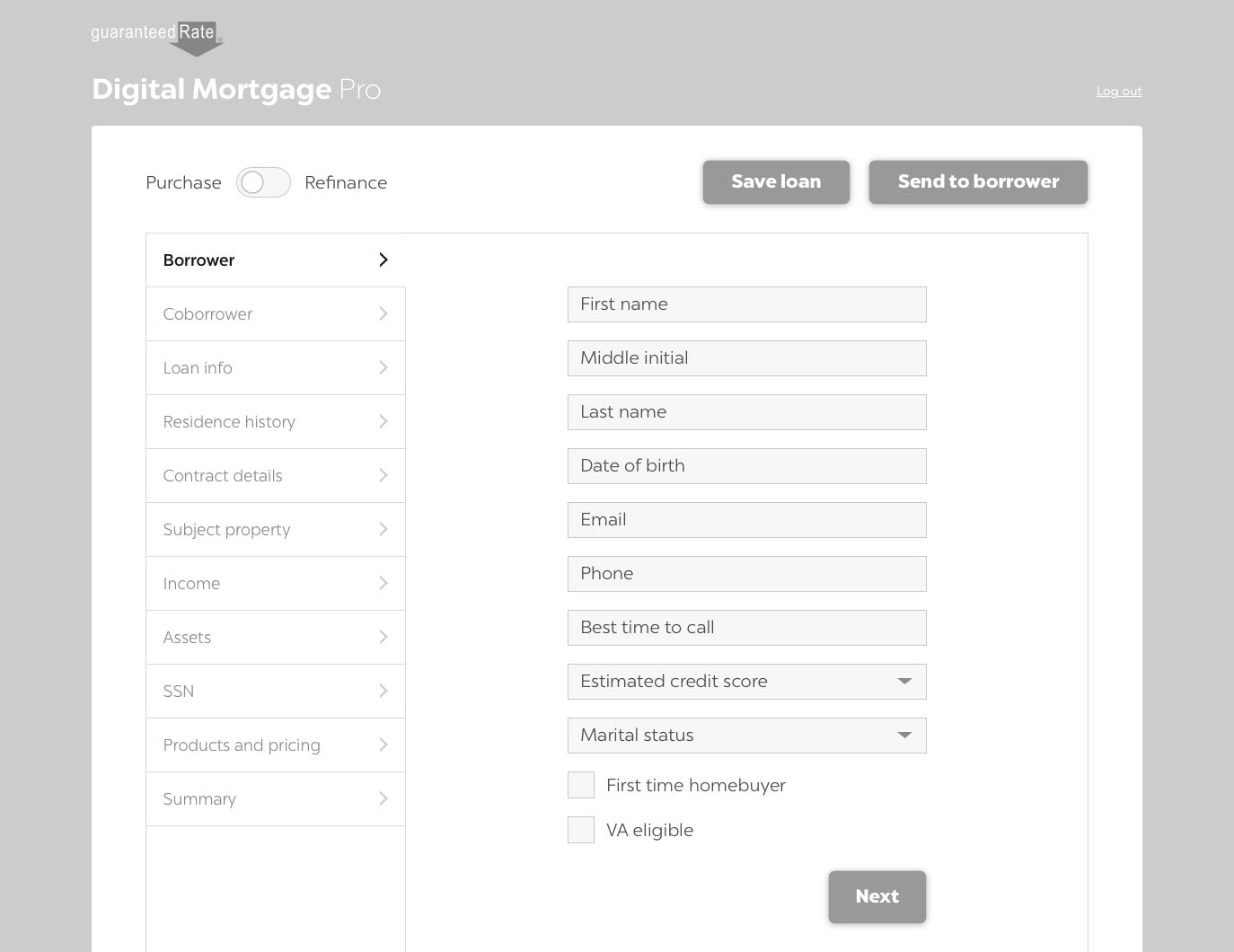 At the end of it all, the loan officer bundles up whatever they've got and sends the borrower a "loan package" that includes everything they discussed, prompting them to continue and complete whatever work is remaining, be it a lot or a little.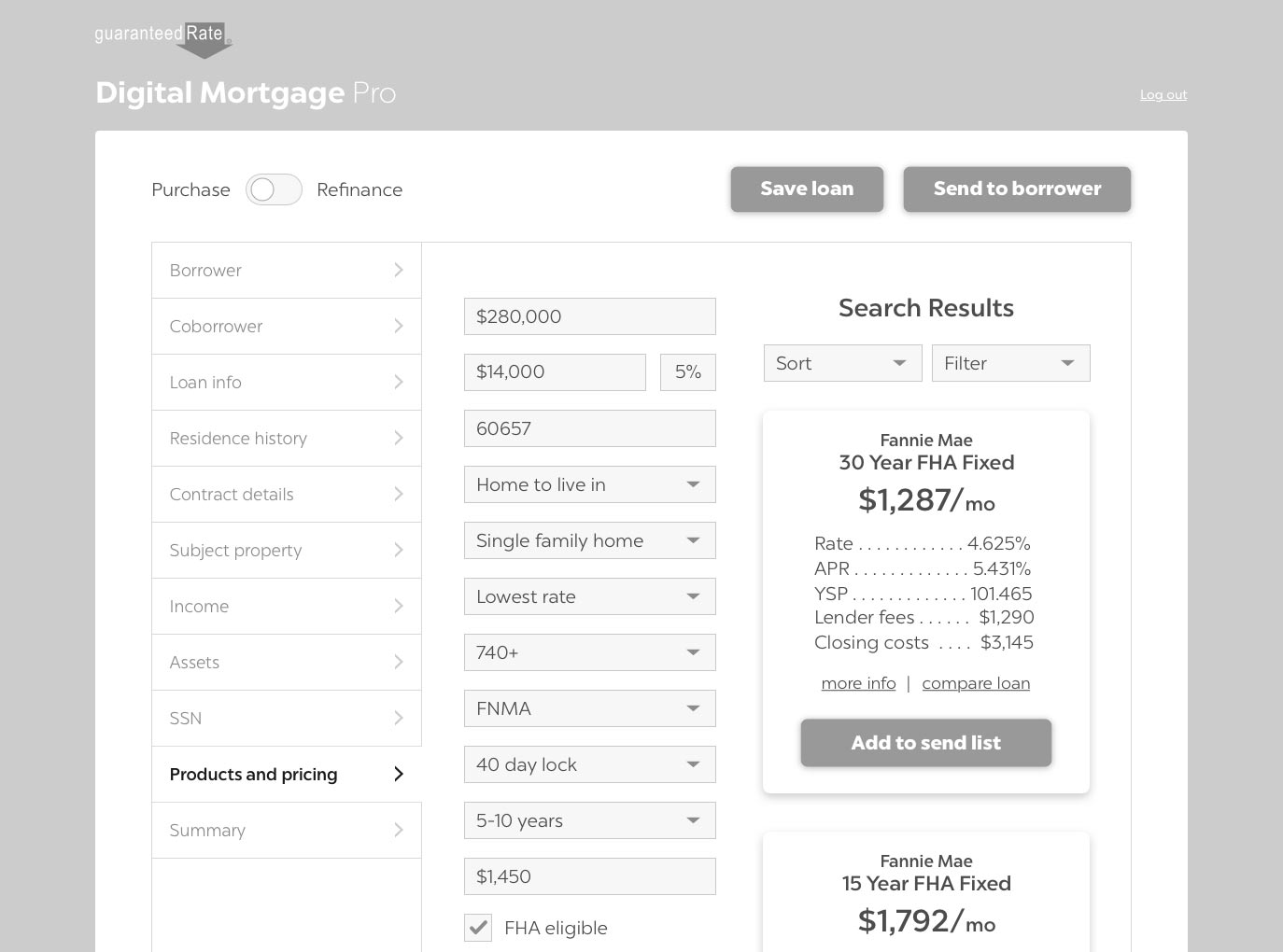 The benefits of this system are threefold. First, it allows the company to free itself from Ellie Mae and the annual, per-user licensing required for Encompass, which ultimately costs the company millions of dollars a year. Next, it saves time by combining our LOS and our product pricing tools under a single umbrella, allowing our employees to access and work on their loans from their MacBook or their Android. Last, it offers us the opportunity to build a custom tool and optimize it precisely for the workflows of GR loan officers, and that's just the start.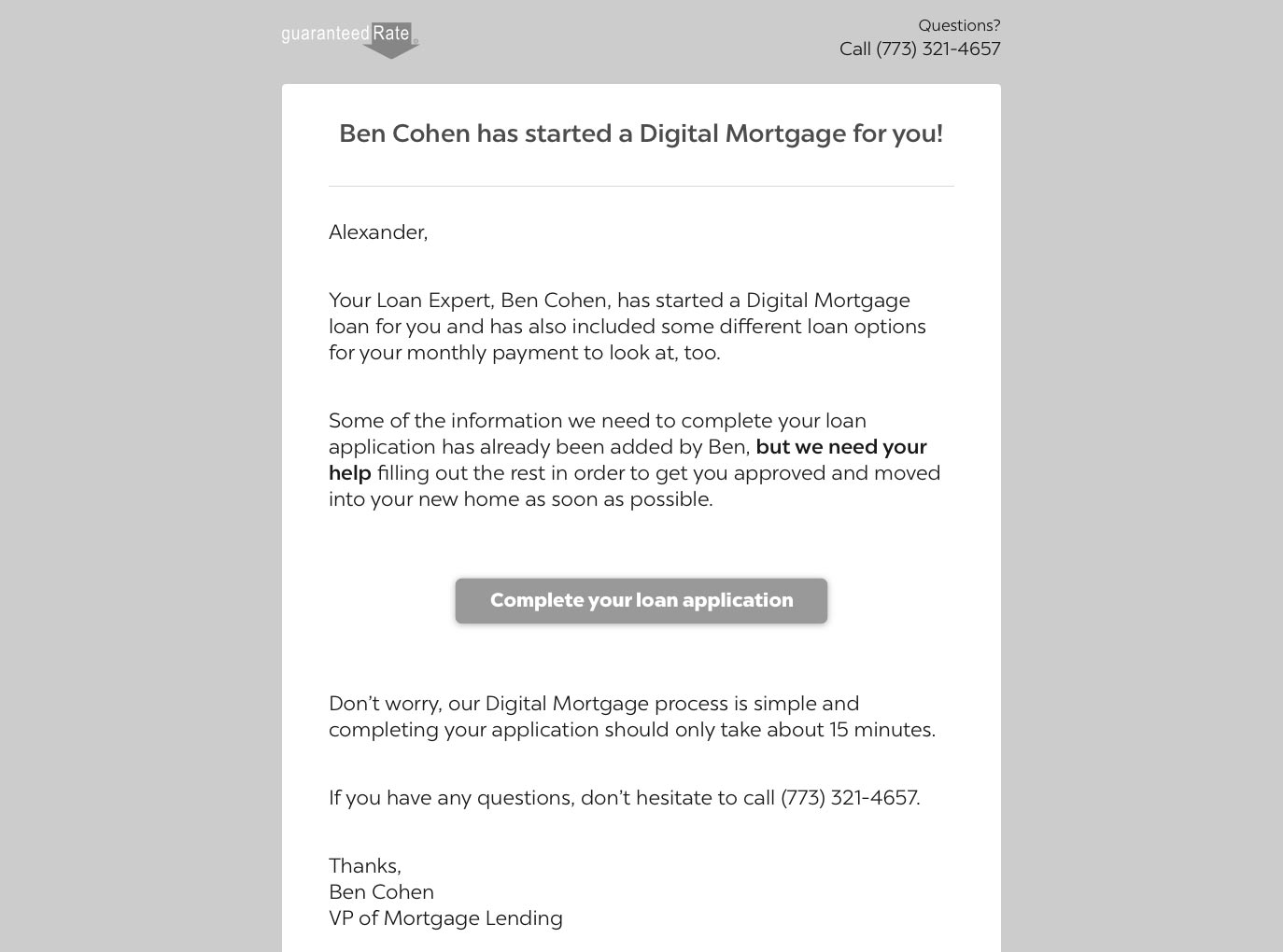 What if we could get really smart with it and eventually build in a rules and guidelines engine to help make product and pricing recommendations to rookie loan officers? What if we could white-label it and sell it to other mortgage companies to use? I loved working on this project because the bar was low but the ceiling was sky high. Fun stuff.
Want to see more? Check out the InVision here.